Structural Design
Steam Ed students had a "sweet" time engineering stable structures using gummies/marshmallows and toothpicks! They've learned which shapes are the most sturdy, and how to create stable bases. They stretched the limit on height for these structures, and created some pretty cool designs!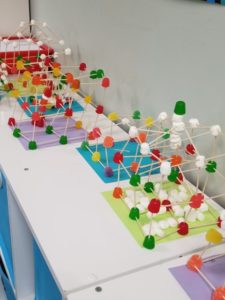 Leprechaun Traps
Steam Ed students designed and engineered leprechaun traps! They were given a select amount of different materials, and creatively engineered a trap to catch a leprechaun! Using a variety of cardboard, sticks, string, beads, toilet paper rolls, pipe cleaners and construction paper, their imaginations soared while creating these fun traps!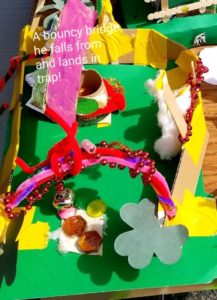 Dancing Rainbows
Steam Ed students created liquid rainbows using various oils, and learned how different oils don't mix! They also enjoyed experimenting with "dancing rainbows" as various colored oils were dropped in a cup of water.
Lego Project
Steam Ed students in grades 2-5 joined First Lego League and have been designing moon stations! They've learned to program their lego robots to make sound, motion, and different colored lights. They've discovered what it would take to live on the moon, and have engineered lego moon stations with features that would enable astronauts to live on the moon!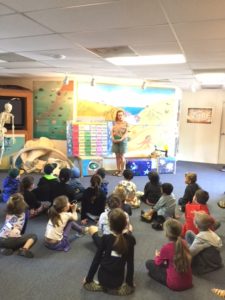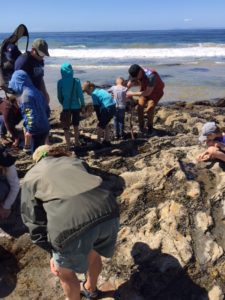 Tidepooling
After enjoying a unit on the ocean and sea creatures, the Steam Ed class took a field trip to Crystal Cove State Park. There they learned from a park ranger about shallow water sea creatures and got to see some up close. They also happened to witness the rescue of a baby sea lion by the Pacific Marine Mammal Center.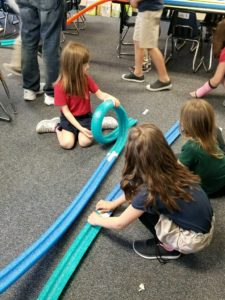 Marble Run
Our students learned about motion and velocity while having a ton of fun! They used pool noodles cut in half lengthwise to create loops and slopes, and then tested their design by sending marbles down their "roller coaster"!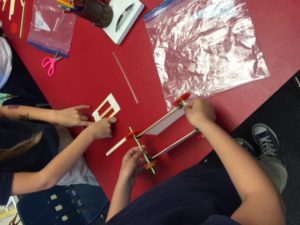 Cart Design
Students worked together to create unique carts using a limited number of materials and supplies. They then raced their carts down ramps to test speed and distance.