About Our Program
Our enrichment program supports homeschooling students grades K-5. Multi-age classes (K-1, 2-5) are taught by instructors on Mondays/Wednesdays and Tuesdays/Thursdays and cover specific curriculum to support science, technology, engineering, math, and art. Though no files are kept and no transcripts issued, families do receive a syllabus so parents will know what their child is learning in class. Families in these classes are required to report to an umbrella school or file their own Private School Affidavit, as STEAM Ed is not a charter school or a PSP. These classes are designed to support and enrich core subject areas covered at home.
STEAM Ed is anchored by a dedicated team of learning professionals. Teachers and administrators have been specifically selected for their passion to education and enrich the lives of students.
STEAM Ed group classes are conducted in dedicated classrooms located on the Mission Hills Christian School campus.
* Private tutoring is available and tutoring sessions are held at the RSM library.
– Steam Educational Foundation is not affiliated with, funded by, or otherwise associated with Mission Hills Christian School.
Meet the Team
We are a team of dedicated education professionals who partner with you to see your student excel and grow.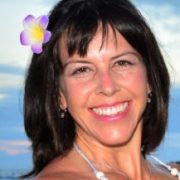 Tracy James
STEAM Ed Teacher
Tracy grew up in Colorado, but after attending her first year of college at the University of Denver, was drawn to the Midwest. She attended Miami University in Oxford, Ohio, where several members of her family had attended. Here she graduated with honors with a BS in Business majoring in Marketing, with a minor in Fashion Merchandising. She then moved to Michigan where she started her career in Advertising at Young & Rubicam Detroit. Tracy moved to Southern California after being transferred in 1995. It was here where she met her husband, Paul, and attended UCI Irvine to obtain her MBA.
Tracy's teaching journey began with her daughter, where she began homeschooling in 2013. She had the opportunity to substitute teach at Heart Christian Academy, which led to her position teaching 4th grade at Heart. She has experience teaching math, reading, writing, science, history and grammar at the Kindergarten and Elementary grade levels. She loves to create unique learning experiences to bring education to life.
In addition to teaching education, Tracy has been teaching fitness for 10 years and currently teaches at 24 Hour Fitness Indoor Cycling and POP Pilates. She has a passion for inspiring both children and adults and is excited to be joining the STEAM Educational Foundation Team! Tracy has been married 21 years, and continues to homeschool her daughter. Her other interests include music, singing, cooking, her cats, and traveling with her family.
STEAM Educational Foundation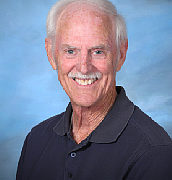 Tim Babcock
STEAM Ed Teacher
Mr. Tim Babcock has always had a passion for teaching. He spent four years in the US Air Force, teaching meteorology to Air Force enlistees who would become weather observers. After that, Mr. Babcock went to California State Universities at Humboldt and at San Jose for his Bachelors degree, his Masters degree and his California state teaching credential. He spent 36 years teaching math, science, technology, P.E., reading, art, social science, and drivers education to classes at all grade levels, creating hands-on and challenging lessons for his students. Mr. Babcock enjoys coaching and he has coached football and basketball. Most recently, he has coached track at Mission Hills Christian School for the past two years. Mr. Babcock's interests and hobbies include his grandchildren, his dogs, gardening, and woodworking/art projects. He feels blessed to continue to create and implement learning opportunities for students.
STEAM Educational Foundation
Jama Merrimon
STEAM Ed Teacher
Mrs. Jama Merrimon was born and raised in Southern Indiana where she grew up learning the value of hard work. She received her bachelors degree from Indiana State University in Kindergarten/Primary Elementary Education and a Master's Degree in Education with a concentration in Reading and Literacy. Mrs. Merrimon's teaching journey began in Fort Hood, Texas where she worked with children whose parents were active members in the military. She has since taught in Georgia, New Hampshire, Indiana, New York and California to students in kindergarten through high school. She has been a mentor to new teachers and a model for integrating hands-on learning centers in the classroom. Mrs. Merrimon has been married for 21 years and has two children. Her interests include self defense training, wood working and remodeling.
STEAM Educational Foundation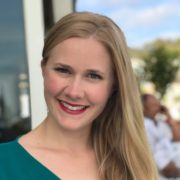 Sara Burdge
STEAM Ed Teacher
Sara grew up in Colorado Springs, Colorado until it was time to go to college. She loved her life in the mountains but was drawn toward the ocean to attend Point Loma Nazarene University in San Diego.
At PLNU, she earned a B.A. in Liberal Studies with a concentration in English. She then continued on to PLNU's graduate program where she received her Multiple Subject California Teaching Credential.
Sara has experience teaching 2nd, 3rd, and 4th grade students and is passionate about teaching reading and writing. Sara is currently pursuing her Masters in Education in Leadership in Learning with a Reading and Literacy Added Authorization at PLNU. She is also trained in the successful reading intervention program, Lindamood-Bell, a sensory-cognitive based reading program that helps students who struggle with reading.
Sara is also interested in utilizing technology to enhance learning and has attended three San Diego Technology Fairs (SDCUE). She always leaves these events with a new trick or tool in her bag. Sara loves to learn alongside her students and can't wait to be a part of the STEAM Educational Foundation Team! She currently lives in San Clemente and loves spending time by the ocean with her husband as much as she can.
STEAM Educational Foundation